Do you need assistance deciding which marketing automation platform is ideal for you? Let us demonstrate why the Salesforce Pardot cloud is the best choice for today's digital marketers. 
Are you thinking about investing in a marketing automation salesforce Pardot cloud platform? Pardot is ideal for modern digital marketers that want enhanced functionality and strong capabilities. See why the solution, from its user-friendly interface to its optimized procedures, should be your go-to for automated marketing. 
Let's see how Salesforce Pardot is superior to other marketing automation platforms.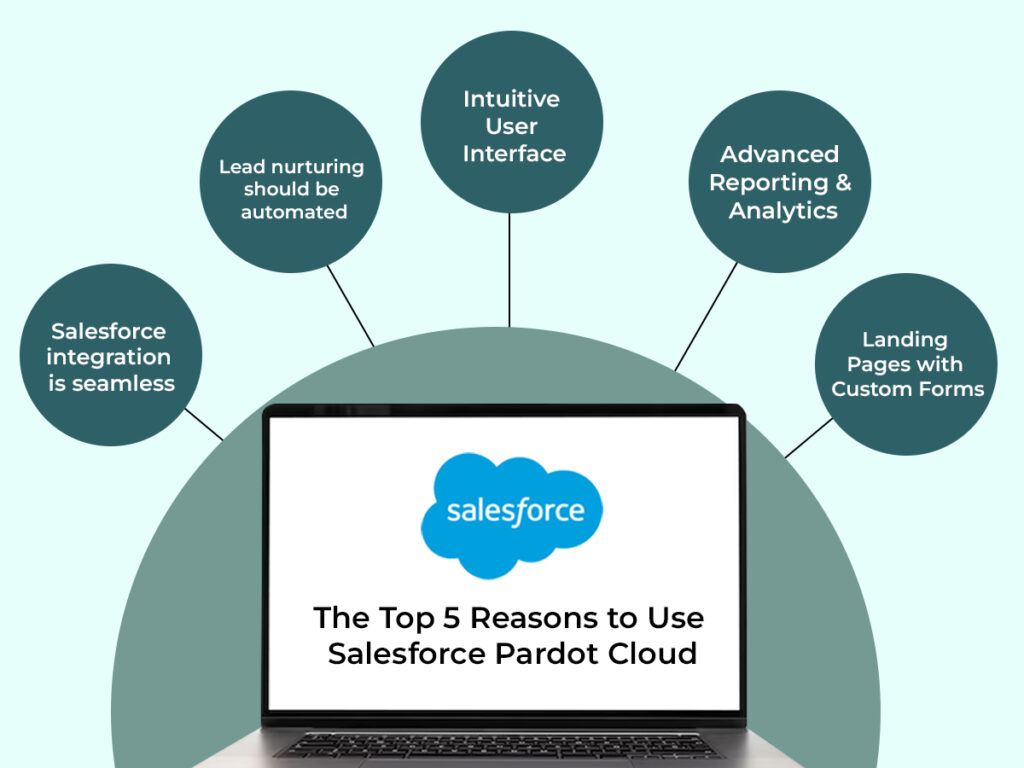 1. Salesforce integration is seamless
This tool is great for Salesforce users since it connects effortlessly with the Salesforce Pardot Cloud platform. Data flows both ways with native integration, allowing marketers to access current customer records and salespeople to get the most recent marketing information.  
2. Lead nurturing should be automated
Salesforce Pardot is the method to go if you're ready to take your lead nurturing process to the next level. Its simple-to-email marketing automation tools and comprehensive campaign monitoring capabilities enable you to target the appropriate prospects at the right time, making it easier than ever to develop meaningful relationships with leads and customers. Using This platform, you can also design automatic programs that send emails periodically or when particular circumstances are satisfied. 
3. Intuitive User Interface 
Salesforce Pardot platform makes it simple for organizations to benefit from marketing automation. The simple user interface allows you to send and edit emails, set up automatic programs, and follow leads at various phases of the sales cycle without being overwhelmed by extensive data. 
4. Advanced Reporting & Analytics 
Its powerful reporting and analytics tools allow you to evaluate and analyze the performance of your campaigns in real-time. With sophisticated indicators like website visitor activity, response rates, click-through rates, lead scoring, conversion rates, and more, you can make data-driven choices that move leads swiftly and effectively through your funnel. Additionally, automatic reports provide you with a thorough insight into the results of your campaigns so businesses can take advantage of every chance to develop. 
5. Landing Pages with Custom Forms 
Its configurable forms and landing pages make it simple to acquire and convert leads. You can construct outstanding forms and landing pages that match any campaign style or brand image using drag-and-drop features and configurable templates. Additionally, thanks to sophisticated integration technology, you can simply integrate forms into your website, native mobile applications, and other platforms, ensuring that you never lose a lead. 
Does it sound right? You can also benefit from the amazing capabilities of this marketing automation tool by incorporating it into your workflow. Please set up a consultation call with Techabled, a reputable salesforce-certified Pardot consultant in India, to receive the finest solution for staying ahead of the competition.