Imagine that you're the captain of a ship, navigating treacherous waters in search of a treasure. The Treasure is said to be filled with opportunities, growth, and success, but the seas are rough, and the map to this treasure is complex. 
This treasure is none other than the world of Salesforce, a treasure trove of tools and solutions that can propel your business to unimaginable heights. But here's the catch – to reach this treasure, you need a reliable navigator who not only understands the intricacies of the map but can also steer your ship with expertise and precision. That's where Techabled comes into the picture, your trusted Authorized Salesforce Reseller. Much like a skilled navigator, Techabled has guided numerous businesses to their Salesforce treasure chest. 
 In this blog, Let's dive in together to the map of Salesforce's benefits and showcase why Techabled is your ultimate guide to claiming this treasure for your business. 
Who is Techabled Consulting?
Techabled Consulting, founded in 2021, is a dynamic and customer-centric consulting and implementation partner in the realm of Salesforce. With a commitment to helping businesses harness the full potential of Salesforce, Techabled is not just an authorized Salesforce reseller but a trusted guide in navigating the intricate map of Salesforce's benefits.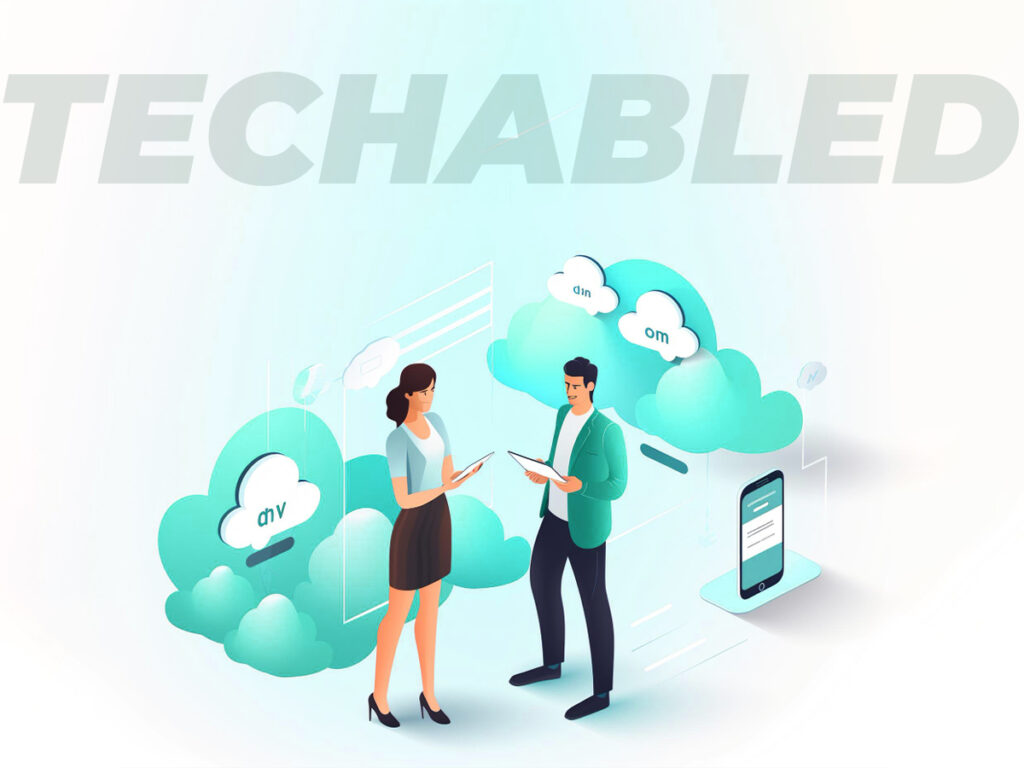 Why Choose Techabled Consulting? 
To Sail your ship toward success, you just need a navigator. What? Was it something you were already looking for? Still couldn't find a suitable person. Do not worry; we can accommodate you on the spot. Here are the reasons why we are the perfect fit:  
Expertise Beyond Measure: Techabled is more than a partner; we are seasoned experts in the Salesforce ecosystem. We possess in-depth knowledge and experience, ensuring your journey with Salesforce is as smooth as it is rewarding.
Customer-centric salesforce consulting partner: Techabled's approach revolves around you, the customer. We take the time to understand your unique business needs, challenges, and goals, tailoring Salesforce solutions that align perfectly with your objectives.
A Track Record of Success: We boast an impressive portfolio of successful projects and satisfied clients. Our track record is a testament to our commitment to delivering results and driving business growth. 
Comprehensive Services: From initial consultation to implementation, customization, and ongoing support, Techabled offers a full suite of services. We are your one-stop destination for all your Salesforce needs.
Stay Ahead of the Curve: Techabled remains at the forefront of Salesforce innovations. We proactively adopt new features and technologies, ensuring your business always benefits from the latest advancements.
Seamless Integration: Techabled specializes in seamlessly integrating Salesforce into your existing systems and processes. 
A Customer-First Ethos: With Techabled, you're not just a client; you're a valued partner.  We prioritize your success and work tirelessly to help you achieve your business objectives through Salesforce.
Adaptability and Scalability: Techabled's solutions are designed to grow with your business. Whether you're a startup or an enterprise, We offer solutions that adapt and scale as your needs evolve.
Customized Solutions: Techabled understands that one size doesn't fit all.  That's why we craft tailored Salesforce solutions to address your unique challenges and opportunities, ensuring you get the most out of the platform.
Authorized Salesforce Partner: As an authorized Salesforce partner, Techabled Consulting possesses the necessary certifications and credentials to provide you with the highest level of expertise and support. 
Ongoing Support and Training: Beyond implementation, Techabled provides ongoing support and training to empower your team, making sure you maximize the benefits of Salesforce.
Takeaway 
In your quest for Salesforce success, let Techabled be your guiding star, leading your ship toward the shores of unparalleled opportunities, growth, and success. With Techabled Consulting by your side, you're not just navigating rough seas; you're setting sail toward a brighter, more prosperous future for your business. Choose Techabled, and together, let's chart a course for your success in the Salesforce treasure hunt.