Salesforce is now the most popular CRM option for enterprises, regardless of the industry they operate in or the types of clients they serve. Salesforce offers a variety of cloud solutions for use in industries like sales, marketing, finance, and others. The trouble with having so many customized solutions is deciding which one a business should choose for its problem. It can be challenging for businesses to find solutions that meet their objectives because they worry that they might wind up paying for extras they don't actually need, even if it is a natural assumption given that it relates to their area of expertise. This is where the work of the Salesforce Consulting Partner may be helpful since it enables businesses to better understand their needs and arrive at the desired solution in a less complicated manner. Let's examine in further depth what a Salesforce Consulting Partner is as well as how it operates.
Salesforce Consulting Partner: Who Are They?
With the aid of their salesforce consultants, Salesforce Consulting partners assist businesses in streamlining their solutions and finding a precise product solution to their issues. In addition to coming up with ideas and solutions for organizations, Salesforce Consulting Services also works on offering services to its current clients by addressing their problems. They put in their best efforts to preserve commercial client ties by offering them consultancy and implementation services.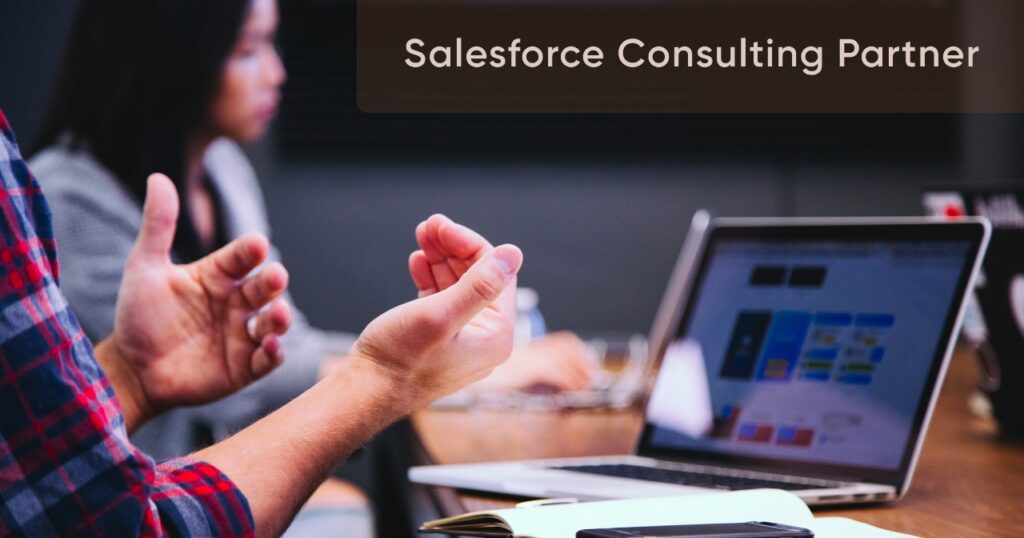 Area of Expertise: 
Salesforce Consulting businesses provide attention to the needs of people or groups in terms of business. Then, with the assistance of their knowledgeable salesforce experts, they evaluate all possible options for accomplishing the criteria before choosing one to deploy. Salesforce Consulting partner even assists organizations in finding cutting-edge cloud services and platforms that will keep them up to date with their consumers.

 Individualized Solutions: Salesforce Consulting partners may not be involved in the development of the solutions, but they do help companies and developers to adapt the solution created to meet their needs. Because modification frequently introduces new faults, Salesforce consulting services focus on dealing with and resolving these mistakes and offer businesses an improved platform with effective functions that enable them to succeed in their industries.

Salesforce Consultant Companies also hold the true essence of consulting by helping businesses come up with ideas for how to handle customer requirements. They also help businesses establish great customer-provider relationships by creating strong customer communication channels that make it convenient for businesses to receive feedback and responses, enabling them to handle those feedback with the utmost efficiency.

Encourage companies to adopt new technologies: Salesforce consulting services and salesforce consultants assist organizations to adopt new technologies and deploy cloud-based solutions for their operations in addition to offering solutions or troubleshooting platform issues. They assist businesses in setting up cloud platforms and channels that will improve client engagement.
The Relevance
Salesforce Consulting partners serve as pillars of support for enterprises as they progress toward success and enable organizations. The value of Salesforce Consultant Companies is demonstrated by the following examples:
1) Simple Solution Construction
2) Standard Analysis
3) Rapid and automated fixes
4) Strengthen Collaboration and Engagement
Finding a reliable Salesforce Consulting company is crucial if you want to fully grasp the influence they have on businesses. Salesforce Consulting Companies serve as the enchanted bridge that guides companies to the best solutions in Salesforce that can be implemented in their operations to achieve great success.
Being a Salesforce-certified consultant company, Techabled serves as the enchanted link that aids companies at every stage of customer branding and solution implementation. Firms' sales and customer service are continuously improved by Techabled and its staff of qualified and knowledgeable Salesforce Consultants, enabling businesses to quickly take the lead in the market.