Salesforce has emerged as the top CRM platform in the globe, giving several businesses the advantage to go far beyond the needs and expectations of their consumers by delivering better and enhanced sales, marketing, and other services. The leading cloud-based salesforce CRM platform has the power to totally change how your company runs, redefining the experiences of both workers and customers. There are many connected apps, and realizing the full potential of the Salesforce CRM to propel any firm to success takes a lot of skill and experience. An experienced Salesforce consultant can be useful in this situation. 
In this blog, we'll go over what a salesforce consultant is and some advice that any firm hiring one should keep in mind. Additionally, we'll go through the general cost of hiring a salesforce consultant.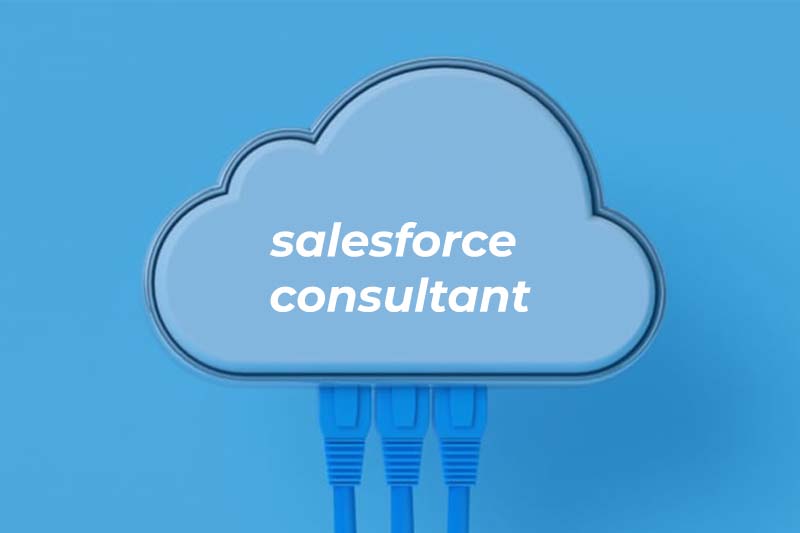 Who are Salesforce Consultants?
A practitioner with extensive expertise and knowledge of the usual Customer Relationship Management (Salesforce CRM platform) is a Salesforce consultant. Since this is the expert's area of specialty, they will stay current with hardware and software advancements to help increase quality, and efficiency, or reduce costs.
The platform's core features are only the beginning of Salesforce Consulting services. They may leverage the platform's full capabilities in various ways, facilitate integrations more effectively, and create unique products. These optimization methods are applicable to almost all types of enterprises, including NGOs, financial services companies, and healthcare providers.
Important Functions and Responsibilities of a Salesforce Consultant
Experts at implementing Salesforce products, maximizing their performance, and scaling them according to customer demands are Salesforce Consultants. Specialists in the Salesforce CRM platform are in great demand as a result of their rising popularity. They add value and ROI for firms, which increases their worth and dependability. To make their labor worthwhile, they must know Salesforce's technical and functional components.
1. Customer service
Salesforce consultants are responsible for overseeing client-company connections. Additionally, they must identify consumer wants, comprehend their business process, and establish a strong relationship with the company and clients by offering them advice on how to solve complicated business challenges.
2. Project Scheduling 
Planning the best course of action to handle the client's problems is the responsibility of a Salesforce consultant. The project scope, work hours, deadlines, and more are all streamlined. They also schedule the implementation of the client's business model solutions.
3. Being familiar with Salesforce Tools
Salesforce consultants must have strong technical skills to support businesses in the digital era. No vendor will contest its significance. They ought to be familiar with Java or C# programming and Salesforce.com. They may personalize their knowledge set and differentiate themselves from competitors by having a basic understanding of Visualforce and Apex.
4. Capacity for Strategic Decision-Making
When deciding how to strategically expand their company and run their operations, many companies use consultants. Every company wants to grow, but doing so requires deliberate CRM system modifications. The Salesforce consultant must collaborate strategically with the team to develop implementation strategies that achieve the goals of your business. Thus, receiving higher services will eventually pay off.
5. Construct, Train, and Implement
After taking everything apart, the Salesforce consultants and their certified Salesforce developers start working. They create the crucial Salesforce configuration for business. Customers are informed about the effective deployment, and they are given the necessary project skills to make greater use of the salesforce org.
Finishing Up!
Your salesforce CRM platform will have a number of bugs and technical problems that can only be resolved by a skilled salesforce consultant. If a Salesforce integration consulting company has the skills and resources to resolve your problems, employing them is a great choice in such circumstances.
Techabled is the best business partner for integrating Salesforce as a result. With our Salesforce development services, we have assisted companies of all sizes and from many industries in utilizing the Salesforce platform. With the assistance of our engineers and professionals, your team will soon become Salesforce-ready. The internal and external communications of your firm will be able to function more effectively as a result.