With the aid of salesforce service tools, Salesforce Service Cloud partners support the service module that focuses on customer service and promotes customer success.
With the aid of its crucial Case Management, tools like ideas, questions, and answers, live chat for customers, and support agent engagement, the Service Cloud aids enterprises. It aids in client retention by raising their satisfaction and loyalty.
1.) Personalized Service: Customers' services are tailored to their particular concerns, past preferences, and complaints.
2.) Availability: All customers have 24/7 access to services.
3.) Support for several channels: Customers' demands may be satisfied on their chosen channels, including tablets, computers, and mobile phones.
4.) Quicker procedure: Customers may access all services and data from a single console, making the process quicker and easier.
The following are some of the crucial capabilities of the Salesforce Service Cloud:
1.) Console for Service: Each case is given to an agent who prioritizes the current responsibilities. Customers receive service based on their choices, concerns, and prior experiences, which personalizes their experience.
2.) Social customer service: Clients may interact with businesses on social media, and the platforms themselves can be used to give services. Since they do not have to move to multiple platforms for their job, this is also handy for consumers.
3.) Live Agent: The consumers may use the online chat service to communicate with agents in real-time at any time.
4.) Service Cloud Communities: Customers may communicate with one another, debate problems, and come up with solutions on their own. Various tools are provided for self-service based on the need for troubleshooting.
Salesforce cloud sales
The use of Salesforce Sales Cloud aims to boost the sales team's efficiency.
The Salesforce cloud platform supports the company's efforts to locate leads and new clients, close sales more quickly, handle leads effectively, standardize quoting and pricing capabilities, make customer information easily accessible, and predict. Both the customer's account information and data gleaned from social media networks are provided. Companies can assess the viability of a sales lead and close sales transactions more quickly when they have adequate information about the product and the consumer.
Using Sales Cloud, the following business objectives were accomplished:
1.) More deals closed: Businesses may obtain the account and product information required for the needs and preferences of the clients with the aid of the Sales Cloud, making it simpler to close more leads.
2.) Deals are concluded more quickly thanks to mobile applications and visually appealing workflow designs for business process approvals, which also boost productivity.
3.) More sales are closed: Continual campaign optimization based on consumer feedback and closing conversations with channel partners promote the closing of more agreements.
4.) Quicker decisions: Companies may better comprehend the business environment and improve the accuracy of their sales forecasts with the use of reports and dashboards. They can thus make judgments about their business more quickly.
Characteristics of the Sales Cloud:
1.) Contact management: Businesses obtain comprehensive data on their clients, including their emails, phone numbers, and prior correspondences.
2. Opportunity Management: Businesses may produce and modify quotations in response to different deal conditions and sales interactions.
3.) Salesforce Engage: Businesses may develop customized campaigns and receive alerts on active leads.
4.) Lead management: Businesses may track their efforts and assign leads to the appropriate parties.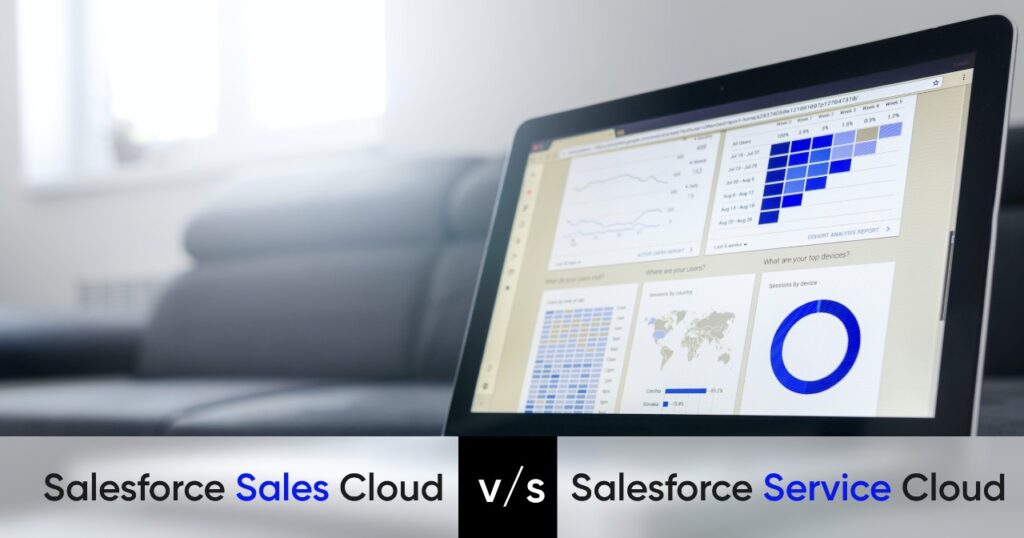 Comparing and Differing
5.) Reports and Dashboards: Businesses may design dashboards with drill-down capabilities for more information.
6.) Sales Forecasting: Businesses may have a precise understanding of sales forecasting that can be modified in light of current facts.
The Sales Cloud platform facilitates brand interactions with consumers and enables them to comprehend and foresee each consumer's particular demands and preferences.
This enables them to provide a streamlined and effective sales process, including lead nurturing programs and simple transaction tracking.You may take full use of the vast potential of Techaled by utilizing the variety of services that Salesforce provides. We are conscious that Salesforce is much more than a collection of excellent products and that it is about people. Our team provides your staff with the essential training so you can get the most out of their performance.