You've successfully implemented Salesforce, and the initial excitement is palpable. But as time passes, you and your Salesforce end-users begin to notice that while Salesforce is a powerful tool, it's not quite tailored to meet your unique needs. Some data fields are missing, reports lack depth, and automation isn't as streamlined as desired. This situation is not uncommon, and it often necessitates diving into the realm of Salesforce configuration, customization, or a combination of both.
 In this blog, let's take you through the concept of Salesforce customization, why companies opt for it, why companies look for Salesforce customization consultants, the nuances of Salesforce editions, and the importance of striking the right balance between configuration and customization to ensure your Salesforce solution remains efficient and scalable. 
Salesforce Customization: What Does It Entail? 
Salesforce customization involves making significant alterations to the platform to align it more closely with your specific business processes. While Salesforce configuration primarily consists of using the built-in settings to make changes, customization ventures into programming skills and code-level adjustments. It's like tailoring a suit rather than simply choosing from predefined options.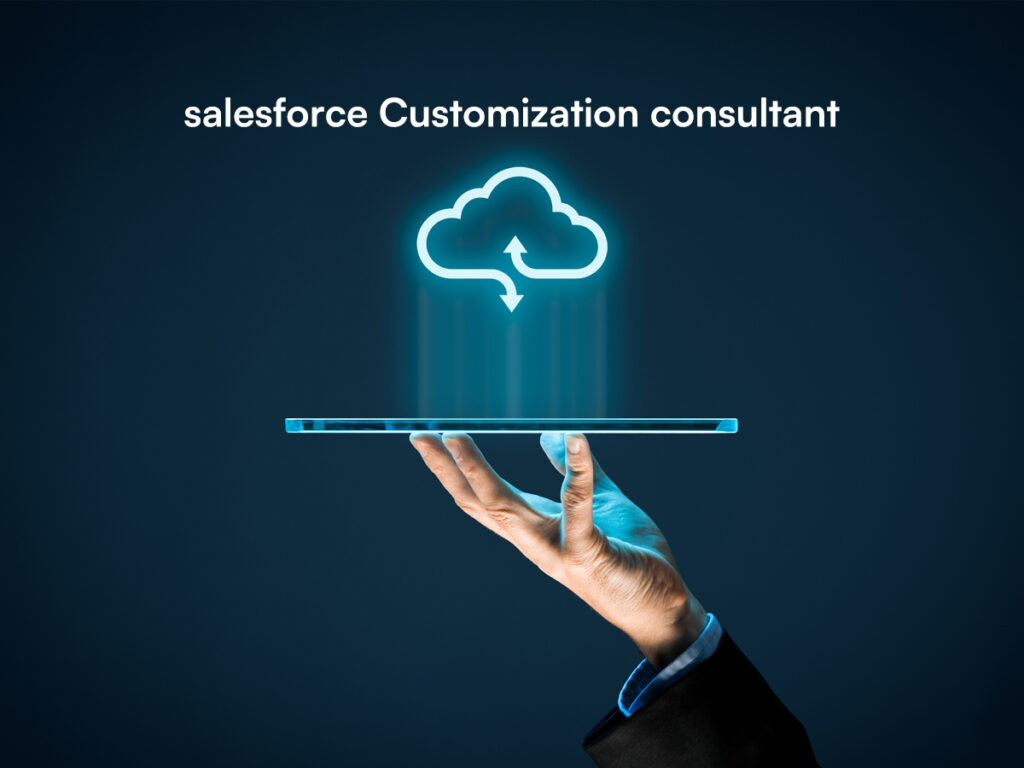 Why do companies opt for Salesforce customization? 
The decision to opt for Salesforce customization typically arises when standard Salesforce configuration falls short of meeting a company's unique requirements. Many issues can lead to this, such as labor-intensive manual data entry, the absence of automation for complex approval processes, or a lack of email automation.  
These shortcomings can hamper the productivity of sales, customer service, or marketing teams, ultimately impacting your company's revenue. Customizing Salesforce allows organizations to address these issues and enhance the overall user experience, making the platform more aligned with their business processes.
And in order to achieve the proper Salesforce customization you need a partner in success and that is what we at Techabled Consulting are. Not sure about us? It's okay to dive in here to get some detailed info about how Techabled Consulting, a Salesforce-certified partner is your ideal Salesforce customization consultant as well:
Customizing Salesforce: Things to consider 
Choose the right Salesforce edition:
Not all Salesforce editions offer the same level of customization. Some, like Salesforce Sales Cloud, come with limitations on customization capabilities. It's essential to assess your edition's customization capabilities and understand its constraints before proceeding. 
Avoid Overcustomization:
While customization can provide a tailored solution, going overboard with it can lead to problems. Excessive customization can make your Salesforce solution challenging to support, upgrade, and enhance.
 It's crucial to strike a balance between configuration and customization, only resorting to customization when configuration options are exhausted.
Prioritize Configuration:
Salesforce recommends following a configuration-first approach. Before considering customization, exhaust all standard configuration-related options. This approach not only ensures smoother system management but also minimizes potential issues down the road.
Techabled Consulting: Your Trusted Salesforce Customization Consultant 
For those navigating the world of Salesforce customization, having a trusted partner to guide you is invaluable. Techabled Consulting stands as one of the most trusted Salesforce customization consultants, committed to helping your business grow and work effortlessly within the Salesforce ecosystem. 
 With our expertise,  we provide a chargeless sanity inspection to determine if you should consider utilizing existing Salesforce services or opt for customizations.
Conclusion 
Salesforce customization is a powerful tool that can transform your solution into a perfectly tailored platform for your unique business needs. However, it should be approached with caution. Ensure that you understand your Salesforce edition's capabilities, avoid excessive customization, and prioritize configuration when possible.  
A balanced approach will help you create a more efficient and scalable Salesforce solution that benefits your organization's growth and success. If you're unsure about the right path for your Salesforce needs, consider consulting with experts like Techabled Consulting, who can provide guidance and a sanity inspection to ensure you're on the right track.  
Remember, the goal is to make Salesforce work effortlessly for your business, and the right customization can be the key to achieving that goal.