Running a business and attracting more clients for your goods and services is one thing. Yet keeping long-lasting connections with leads, creating tailored experiences, and making sure they have the greatest experience possible so they become brand loyalists are very other matters.
There is more to customer relationship management than just technology. It is also a skill that can be developed with the use of various CRM management software on the market, and Salesforce is a name that cannot be overlooked when discussing online CRM management.
In today's article, we'll talk about ServiceNow, another platform aimed at enhancing the customer experience, as well as Salesforce.
ServiceNow is a more customer-focused ITSM (IT Service Management) application than Salesforce, which is a SaaS-based tool. The main thing that Salesforce offers is a broad platform that includes everything from sales to marketing to services, among other things. ServiceNow focuses on bolstering the IT foundation to make workflows efficient and effective.
Salesforce: What is it?
Software-as-a-Service (SaaS) tool Salesforce is a cloud-based CRM management software. Subsequently, it changed into a multi-tenant architecture that offers several advantages, including platform compatibility, customization, free capacity, API interaction, configuration, and app development.
A product from Salesforce called Salesforce.com is made to meet the demands and specifications for customer relationship management of any business out there.
Salesforce's main goal in entering the market is to give businesses a 360-degree platform or one-stop shop where they can handle all of their key activities, such as sales, customer support, marketing, b2b and b2c handling, finance, and so on.
Outside merely the areas of sales, service, and marketing, Salesforce has broadened its focus. So there is Health Cloud, for instance, if you are working with healthcare. The Financial Service Cloud is available to meet your needs if your company's activities are primarily focused on insurance and financial management; if you work with businesses, Pardot may be useful.
Thus, Salesforce has developed a customized product or set of services for each firm that aids in controlling operations and makes all activities simple by supplying real-time information.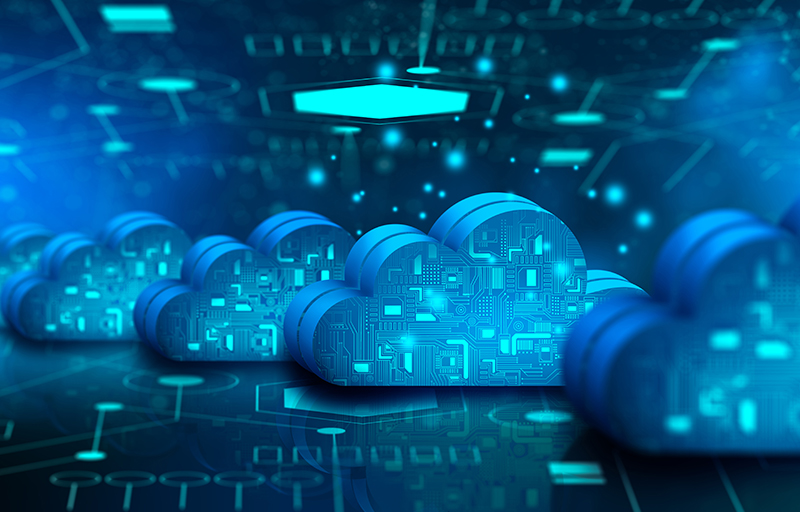 Salesforce features
These are a few of the key characteristics we've highlighted below
Opportunity Management 
Any of your clients may use this tool to track their activities. It expedites the decision-making process by illustrating the moment at which you should take action in a current transaction.
2. Lead Administration
By using data on how sales and marketing initiatives are affecting the sales funnel, businesses may benefit from lead management.
3. Procedures for approving work
Salesforce gives you the ability to create and automate business processes using the visual workflow's drag-and-drop function. Moreover, it provides flexible approval procedures for a range of uses, including costs, promotional offers, discounts, and more.
ServiceNow: What is it?
ServiceNow is a cloud-based application platform (PaaS) service that was created in 2003 by Fred Luddy. By automating and simplifying repetitive operations, ServiceNow helps businesses increase their operational efficiency.
It also makes it easier for legacy applications to be seamlessly integrated. Moreover, this platform links digital processes, improving accessibility and quality of work for those participating in various corporate activities.
ServiceNow is more than just a tool for automating certain repetitive operations in a business. It is the technology that enables you to rapidly contact clients to address their problems and maintain and cultivate relationships with them.
Characteristics of ServiceNow
These are a few of ServiceNow's key features:
1. It allows for instance-based implementation.
2. Asset tracking is simple using ServiceNow.
3. The approval procedure is well-controlled.
4. It provides high-caliber customer service at affordable maintenance costs.
How do they compare?
Although Salesforce and ServiceNow have quite distinct functions, they do share several features, as will be detailed below:
1. Both ServiceNow and Salesforce provide CRM management software and a sales function.
2. They both offer a comprehensive view of the cusses relationship with the company.
3. A firm can easily use both ServiceNow and Salesforce.
What distinguishes them from one another?
By gathering all necessary data, Salesforce enables businesses to streamline their complex procedures and create a top-notch system to provide each client with the best possible service. On the other hand, ServiceNow empowers the application development teams by democratically widening systematic methodologies, and optimizing customer support operations and IT service management procedures by connecting siloed systems.
While looking for CRM management software, a client considers a variety of factors. In terms of usability, ServiceNow and Salesforce are both admirable, but having a platform that meets all of your business needs is what you need to provide your clients with a first-rate experience, and Salesforce has it all.
You've come to the correct website (Techabled) if you're looking for a Salesforce consulting partner. At Techabled, Our team of Salesforce specialists can assist you in resolving business issues by offering the finest and most workable solutions. Call for additional information.